Anti-Torture coalition commemorates the International Day in Support for Torture Victims; calls on to stop air strikes in Marawi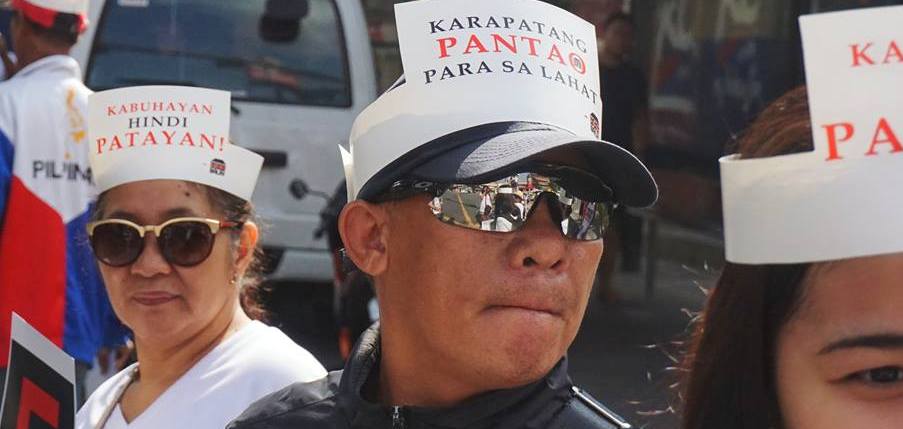 The United Against Torture Coalition together with Balay Rehabilitation Center has called on the current administration to put an end to the use of torture, impunity and all forms of state-sponsored violence. The coalition has also raised concern on the recent events happening in the Philippines such as the declaration of martial law in Mindanao during the annual Basta Run Against Torture event held last June 24.
Balay and UATC along with other human rights organizations joined together to commemorate the June 26 UN International Day in Support of Victims of Torture - the day when the Convention against Torture went into force in 1986.
Balay Executive Director Josephine Lascano said that the activity is more relevant this year as torture remains to be prevalent in the country despite laws protecting the rights of every citizen. She cited the discovery of secret detention cells in Tondo and the brutal treatment of police officers in Mandaluyong to curfew violators as an example that the implementation of Anti-Torture Act of 2009 is weak and torture continues to persist.
Lascano said that police officers still resort to this excessive and inappropriate use of force to humiliate and even extract money from the victims leaving justice inaccessible and violators held unaccountable. She noted that the lack of preventive mechanism also contributes to risk of ill-treatment and human rights violations in detention.
Aside from the call to end torture and impunity in the country, several groups also stressed the need to stop the aerial assaults in Mindanao amid the on-going clashes between terror group Maute and security forces.
Lascano said that the indiscriminate use of airstrikes adversely affect thousands of residents of Marawi City and in nearby areas.
"While it is necessary for the government and security forces to take action in an attempt to contain the attacks in Marawi, the release of airstrikes has a negative impact to civilians caught in the middle of the conflict leaving them displaced and traumatized" Lascano concluded.
The Internal Displacement Monitoring Centre released a 2017 report that ranked the Philippines 10th in the global internal displacement. The report recorded more than 5 million people displaced due to disasters and 280,000 affected by war and conflict.